Laproscopic Surgery
Laparoscopic surgery is a technique of surgery in which the surgeon makes a small incision to the body. Through the incision, the laparoscopic surgeon passes a small tube with a video camera to the body cavity to look inside the body and pinpoint the area of operation. Based on the reading, the laparoscopic surgeon then performs the surgery, using the camera as an eye.
BRS Hospital has one of the best laparoscopic surgeon to provide state of the art medical and post medical services to the patient for the best treatment and a total recovery from complications like thyroid & parathyroid, hernia, appendix, anorectal conditions, diseases of gastrointestinal tract, gallbladder stones and clinical conditions involving pancreas, adrenal glands, spleen, kidneys and the liver.
Laparoscopic Surgeon : DR. K..SIVA. MS.,M.Ch.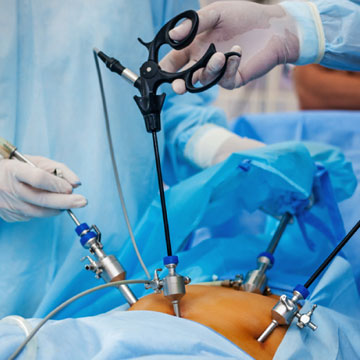 Consultation Time
Monday - Thursday

9.00 - 22.00

Friday

10.00 - 21.00

Saturday

10.30 - 18.00

Sunday

10.30 - 17.00