Pediatric Surgery
Our Pediatric surgeons treat children from the newborn stage through late adolescence. They choose to make pediatric care the core of their medical practice, and the unique nature of medical and surgical care of children is learned from advanced training and experience in practice.
At BRS Hospital, pediatric surgeons diagnose, treat, and manage children's surgical needs including:
Surgery for abnormalities of the groin in childhood and adolescence which include undescended testes, hernias, hydroceles and varicoceles.
Surgical repair of birth defects.
Serious injuries that require surgery (for example, liver lacerations, knife wounds, or gun shot wounds)
Diagnosis and surgical care of tumors.
Transplantation operations.
Endoscopic procedures (bronchoscopy, esophagogastroduodenoscopy, colonoscopy)
All other surgical procedures for children.
Pediatric Surgeon : DR. S.RAMESH. MD.,D.Ch.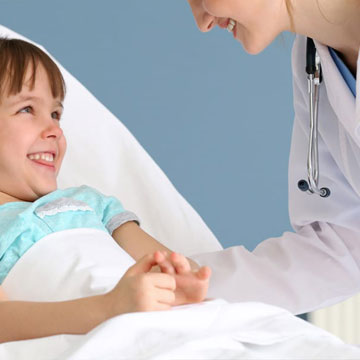 Consultation Time
Monday - Thursday

9.00 - 22.00

Friday

10.00 - 21.00

Saturday

10.30 - 18.00

Sunday

10.30 - 17.00