Nephrology
Nephrology is the subspecialty of internal medicine that focuses on the diagnosis and treatment of diseases of the kidney. Because the kidney performs so many critical functions, nephrologists maintain expertise in primary kidney disorders, but also the management of the systemic consequences of kidney dysfunction. Although the prevention and identification and management of early kidney disease is a large part of general internal medicine practice, nephrologists are usually called upon to assist and manage more complex or advanced nephrologic disorders.
The department has state-of-the-art dialysis unit that provides renal replacement therapy (RRT) for OPD, IPD & critical care units.
Nephrology : DR. S. SATHIYAN. MD.,DM.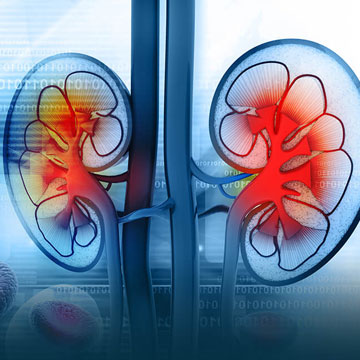 Consultation Time
Monday - Thursday

9.00 - 22.00

Friday

10.00 - 21.00

Saturday

10.30 - 18.00

Sunday

10.30 - 17.00