Pediatrics & Neonatalogy
The pediatric Department was commenced by the Late Prof B.R.Santhanakrishnan, a pioneer in the field of pediatrics. His legacy is being continued by Dr S Ramesh who after completing his MD in Pediatrics underwent training in Neonatology in New Children's Hospital Westmead  Sydney Australia.
BRS Hospital has an excellent team of Pediatricians well trained in neonatal resuscitation and pediatric emergencies. The staff nurses in this department are experienced in providing care for sick children, assisting doctors in airway management and in securing intravenous access.
The pediatric services routinely handles pediatric emergencies like seizures , asthma, pneumonia , croup and has enormous success in treating  Fevers of Unknown Origin.
During Dengue fever epidemics which routinely affects Chennai during months of October , November and December the pediatric department handles several sick children with Dengue with good success rate.
Besides providing routine level two neonatal care , our team also has an impressive track record of managing respiratory distress syndrome , neonatal sepsis , meconium aspiration syndrome , neonatal hyperbilirubinemia , neonatal seizures. Ambulance services are also available for transport of sick children.
The Pediatric Department is supported by Pediatric Superspecialists in Gastroenterology , Neurology and Cardiology.
Sr.Consultant : Dr.S.Ramesh MD.,DCH
Dr.S.Ramesh who has extensive training in India & abroad (Underwent neonatal training in Australia) is heading the pediatrics Department in BRS Hospital .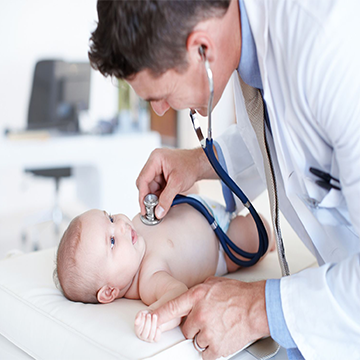 Consultation Time
Monday - Thursday

9.00 - 22.00

Friday

10.00 - 21.00

Saturday

10.30 - 18.00

Sunday

10.30 - 17.00